HR Professional & Administrative Helpline Services.
HR professionally qualified and experienced HR consultants(s) and administration advisers can provide immediate advice by telephone, fax or e-mail on a large and varied range of HR related, administration and employment matters.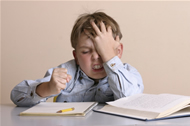 Topics/scenarios covered by the Helpline facility include for example advice and guidance on:
Grievance / Capability / Disciplinary processes

Absence management and ill health issues

Developing and implementing management restructuring plans

Various forms of temporary employment contracts

Maternity / paternity / adoption leave / family leave issues

Effective and fair recruitment processes

Conditions of Service

HR legislation, EU directives, DTI regulations

Professional development and appraisal schemes

Informal and formal employee relations

Drafting and checking model non-standard letters and documents
Please note that the scenarios outlined above are not an exhaustive list of the issues/situations that the HR Helpline can be accessed for. However it gives you an indication of the type of issue(s) that you (or your designated senior staff) may find the helpline facility especially helpful.